Since mid-2019, I have been in charge of the art direction of a Castle from the XVIIIth century, in the outskirts of Paris.
This beautiful monument have a very modern decoration style, thanks to Christian Dior's famous interior designer Victor Grandpierre, who refurnished the entire castle in the 1950's. It is a country house for rest and contemplation, surrounded with arcades and home to a lot of lime trees (hence the name: motte-tilly, 'the clod with lime-trees').
The logotype I designed marries these two main elements, simplified in a way that resembles a "m" and a"t". The identity uses a panel of 4 colors and a very specific type of paper, which conveys both elegance and confort.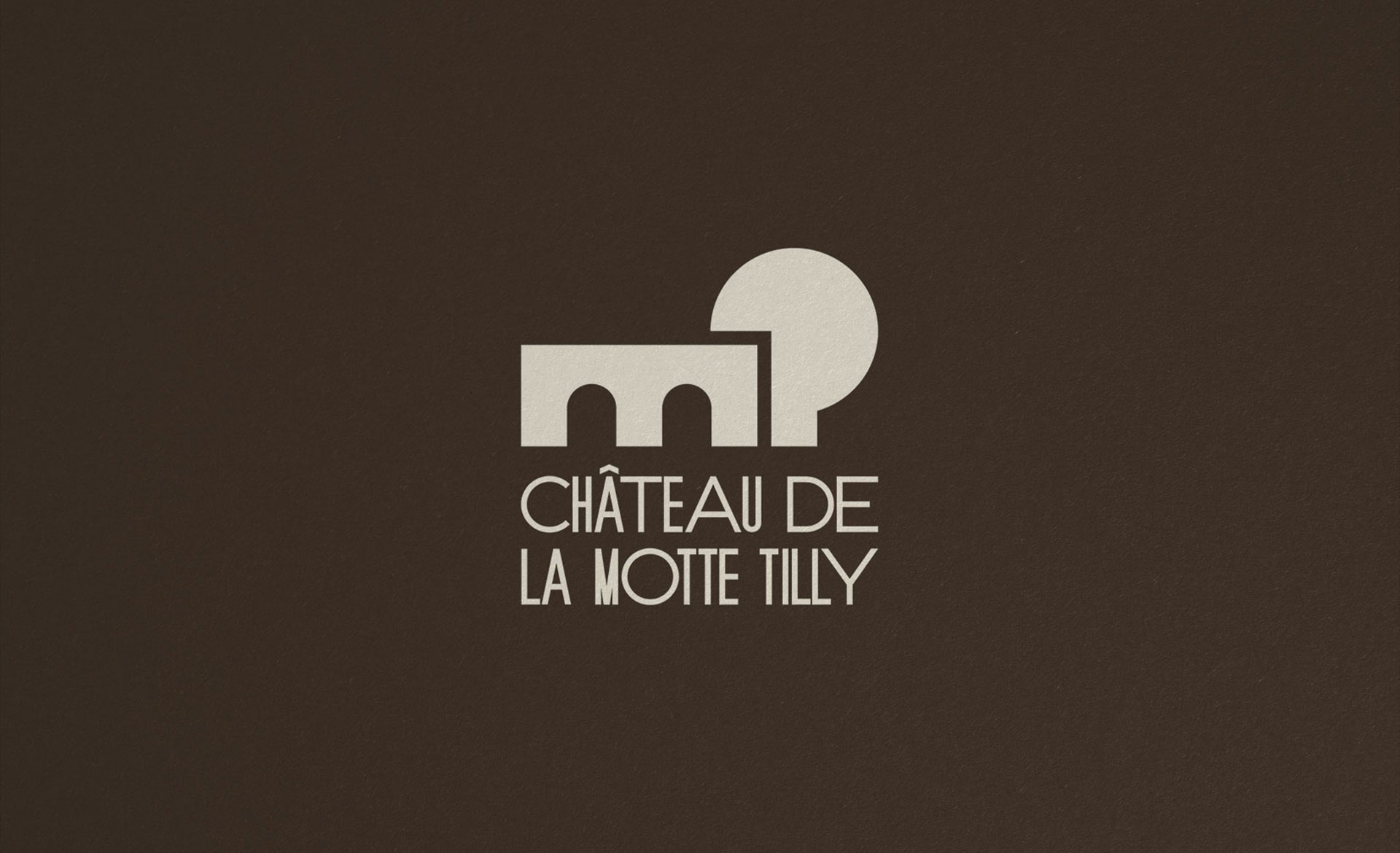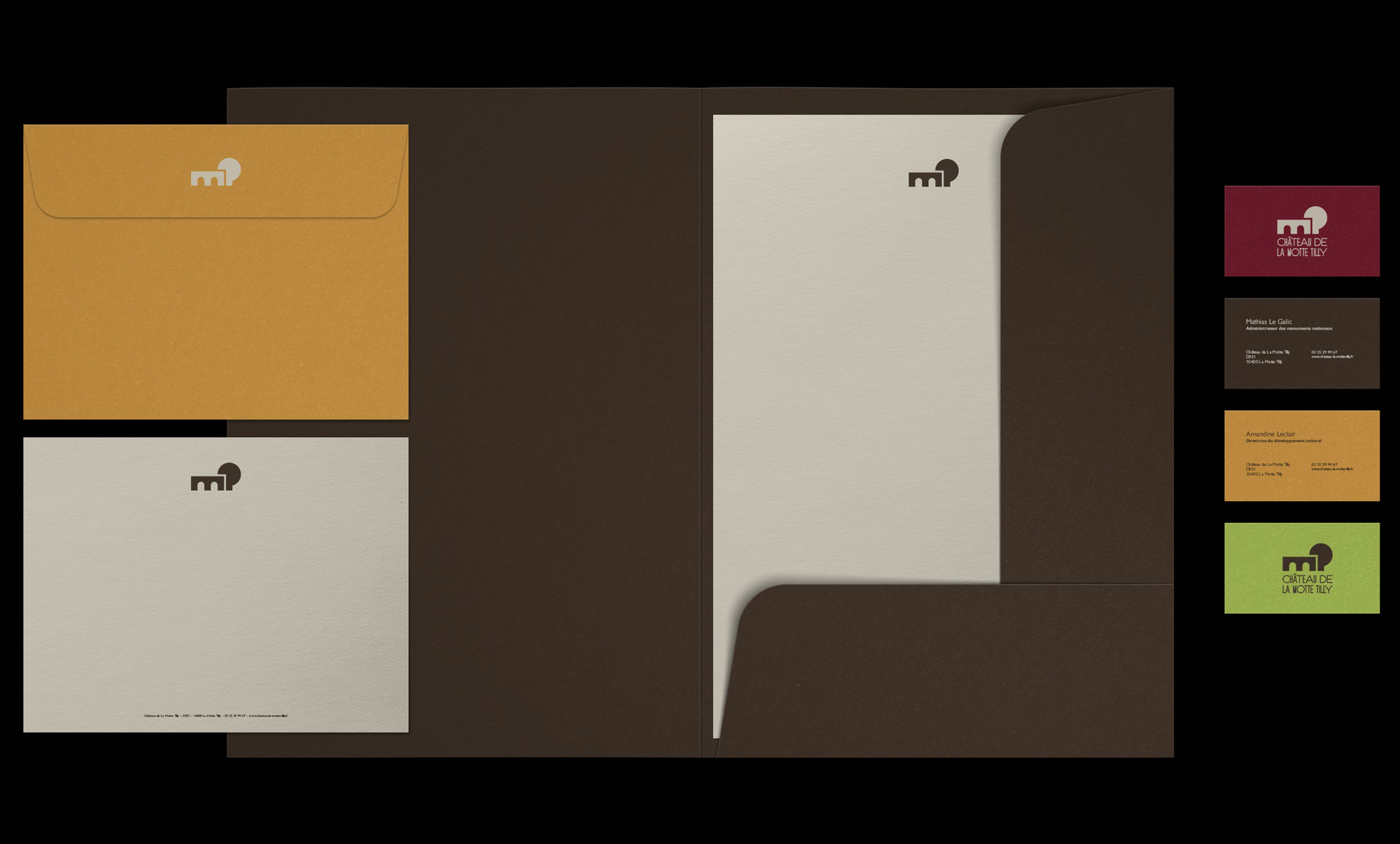 I knew from the start that the monument would need its own typeface to communicate properly. The very singular mix of harmony and exuberance we can observe in its architecture, decoration and gardens, made me imagine a font that would give the exact same feeling.
Inspired by the 1930's typographic works I grew up with in the South-West of France, I tried to find a balance between the extravaganza of Art Deco and the rigor of Bauhaus. The result is a font that has no lowercases, only capitals, but displays a narrow letter when typing a lowercase and a wide one when hitting it with shift. The identity encourages to play with both.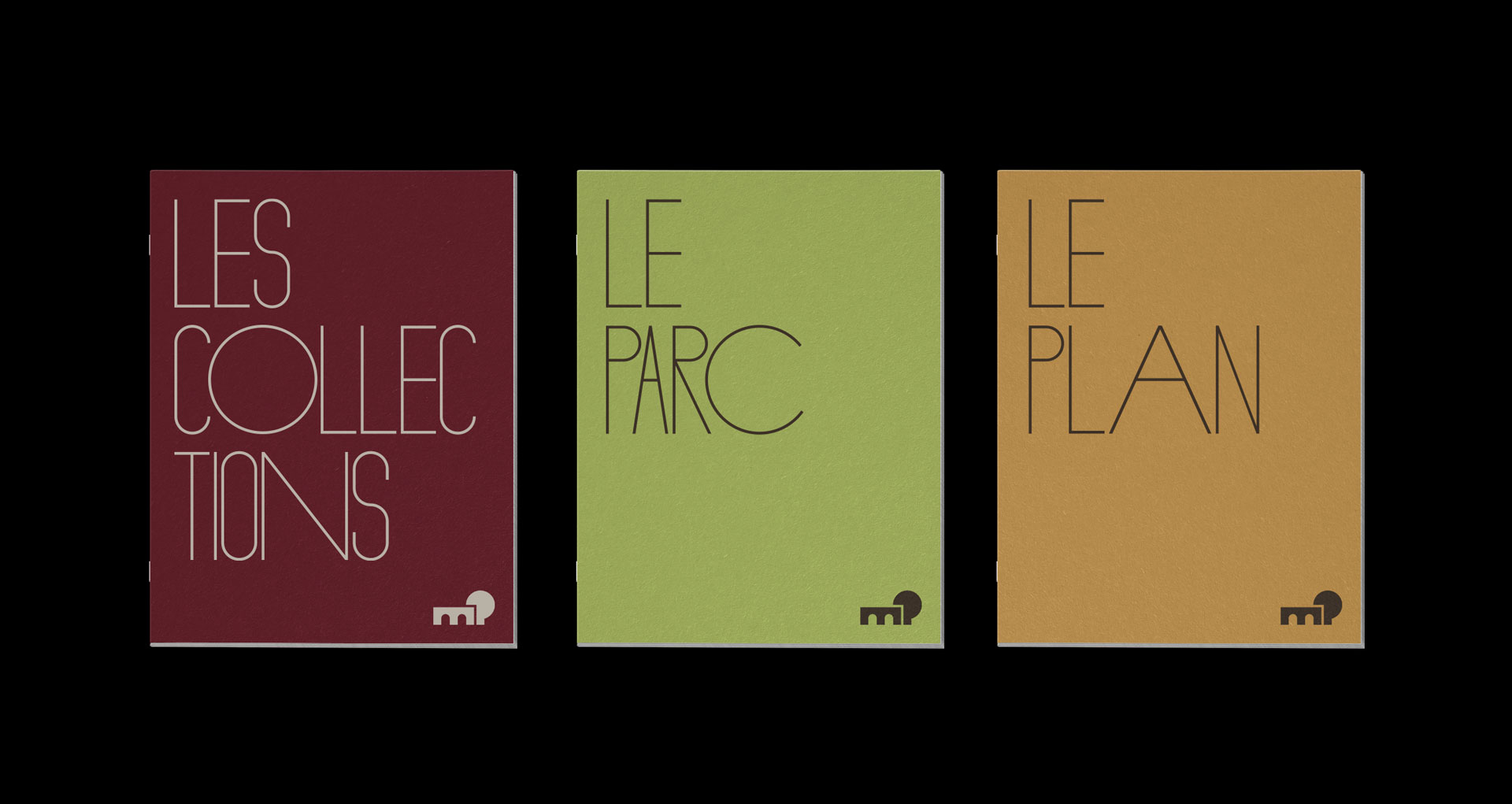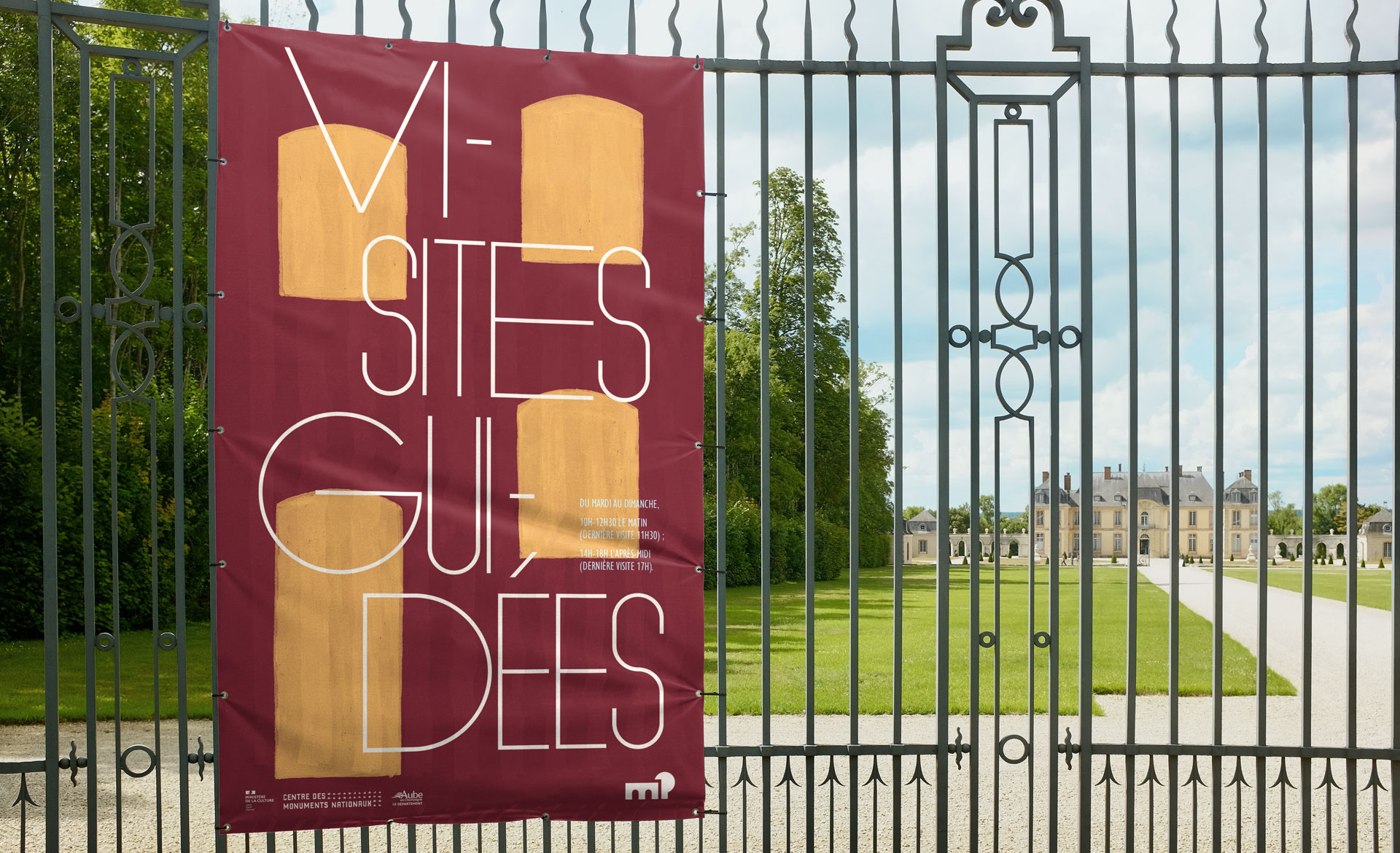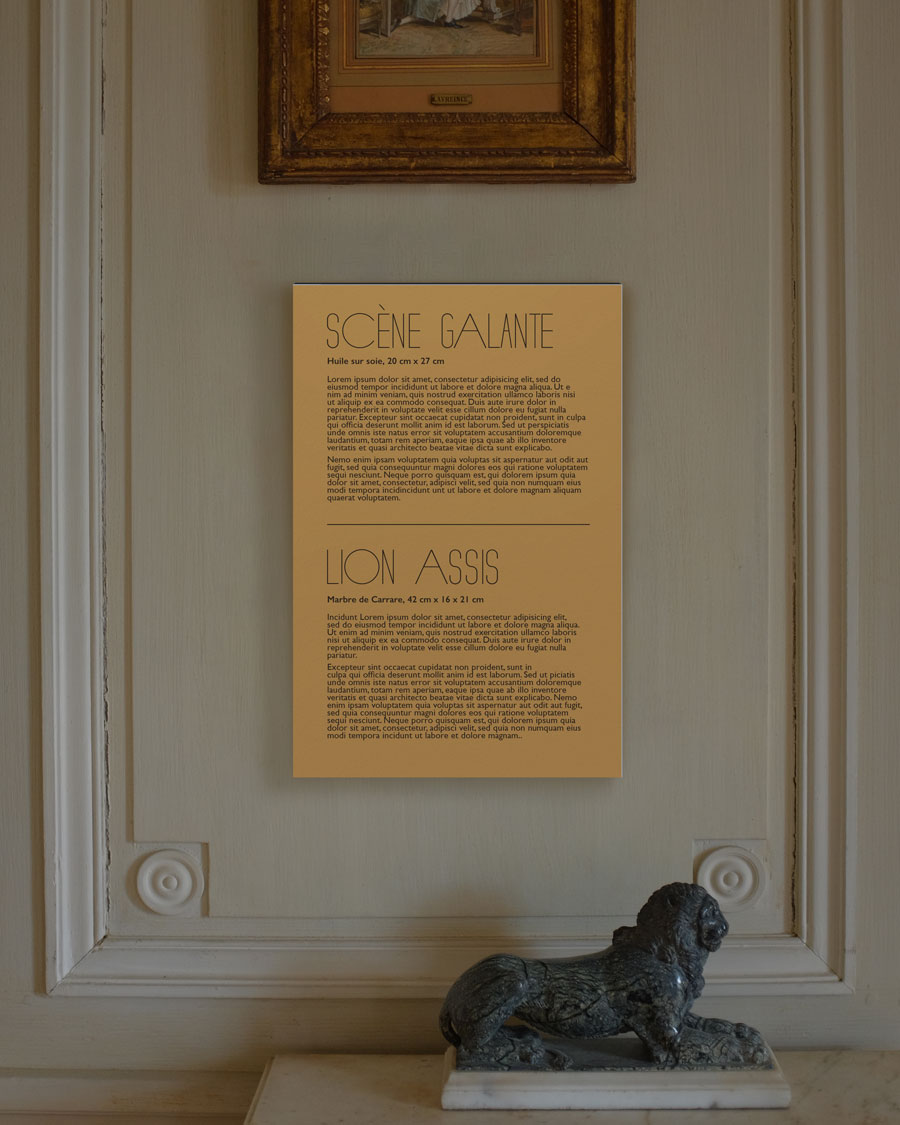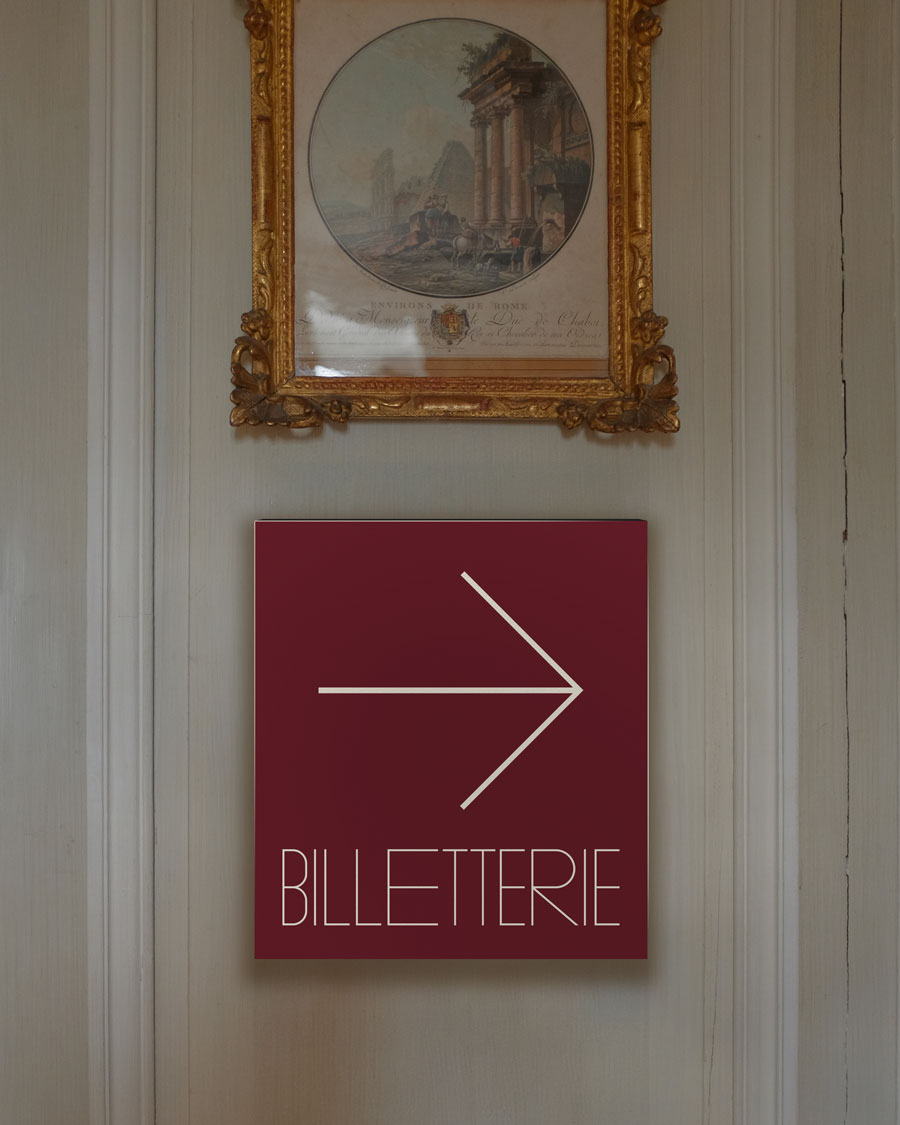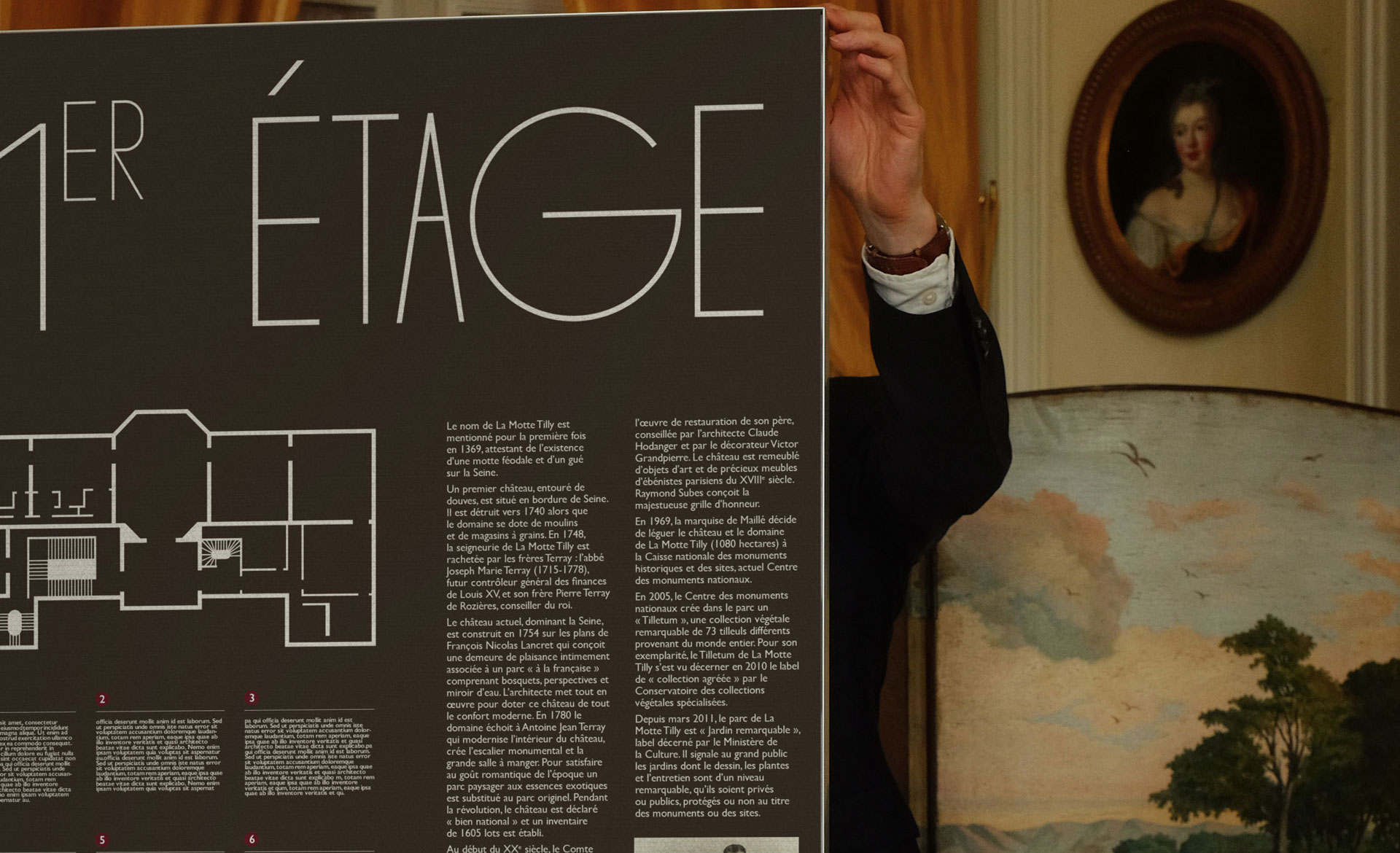 Every campaign, whereas it's a poster, a leaflet or a brochure, uses the same codes: a very minimalistic, but hand-painted illustration, that is always printed in duotone, and the typeface covering the whole thing in giant sizes.
The visual can refer the castle, the event, or both. It is intentionally a bit vintage, poetic, and often tries to establish links between nature and culture, two notions that are usually separated but that come together in this very unique place.